The Family Engagement team knows how important parental and family involvement both across the state and within all aspects of the early childhood care and education system are to the success of building quality early childhood care and education.
We are looking for parents who can work closely with early childhood professionals to advise and inform them and to advocate for all Nebraska families. Family Engagement embraces inclusivity and wants to partner with families who represent the broad range of Nebraska voices and who come from all areas of the state.
---
Save the Date for the Family Engagement Conference!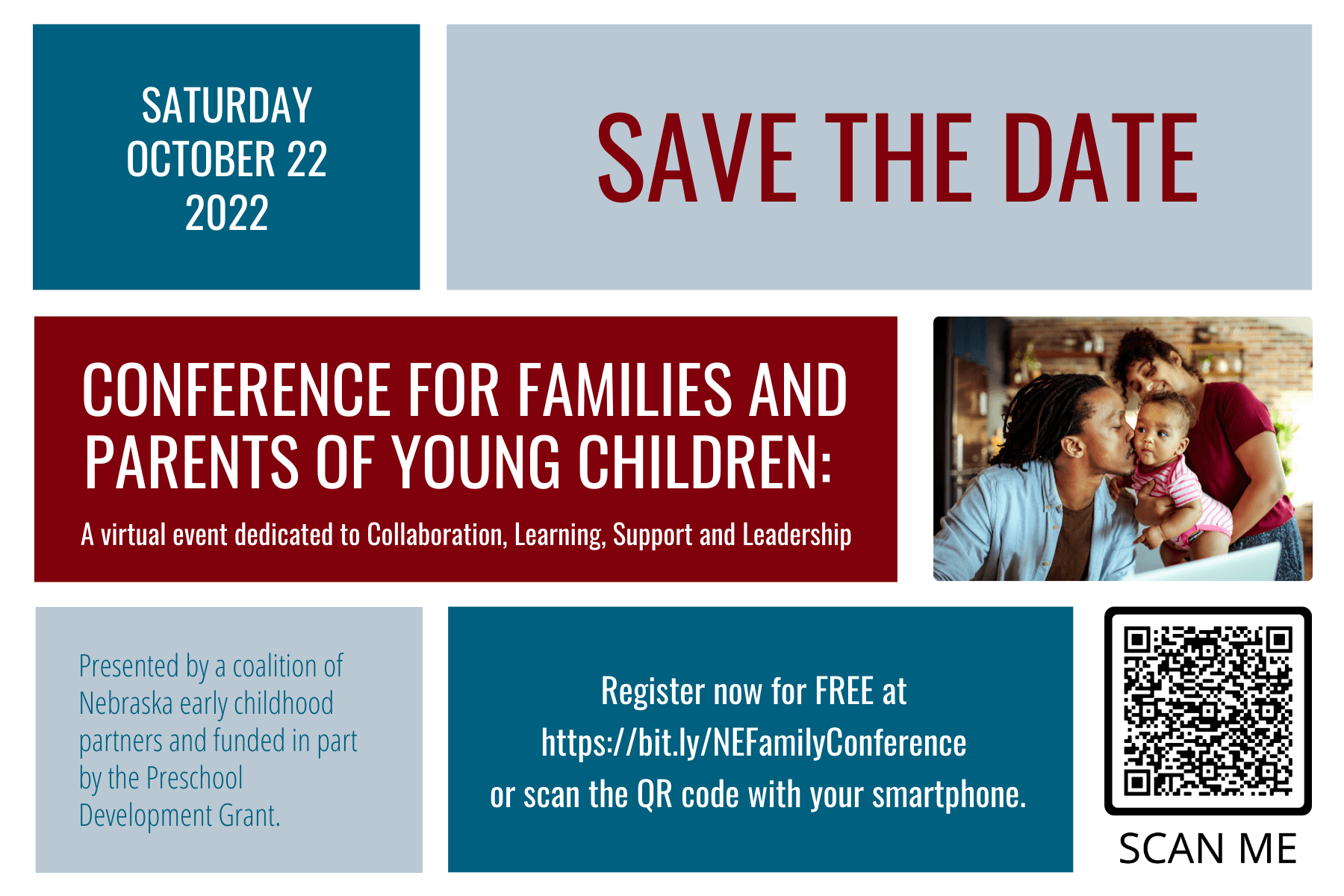 Presented by a coalition of Nebraska early childhood partners and funded in part by the Preschool Development Grant.
This online event will occur on Saturday, October 22, 2022 from 9 a.m. to 3 p.m. and will be free for all participants.
Topics will include:
      1. Assisting my child with developing age-appropriate social/emotional skills.
      2. Implementing effective parenting strategies.
      3. Learning educational activities to do with my child.
      4. Preparing my child for preschool and kindergarten.
Visit our conference page to register.
---
¡Reserva el dia para nuestro primero la conferencia para padres y familias de niños pequeños: Colaboración, Educación, Apoyo y Liderazgo!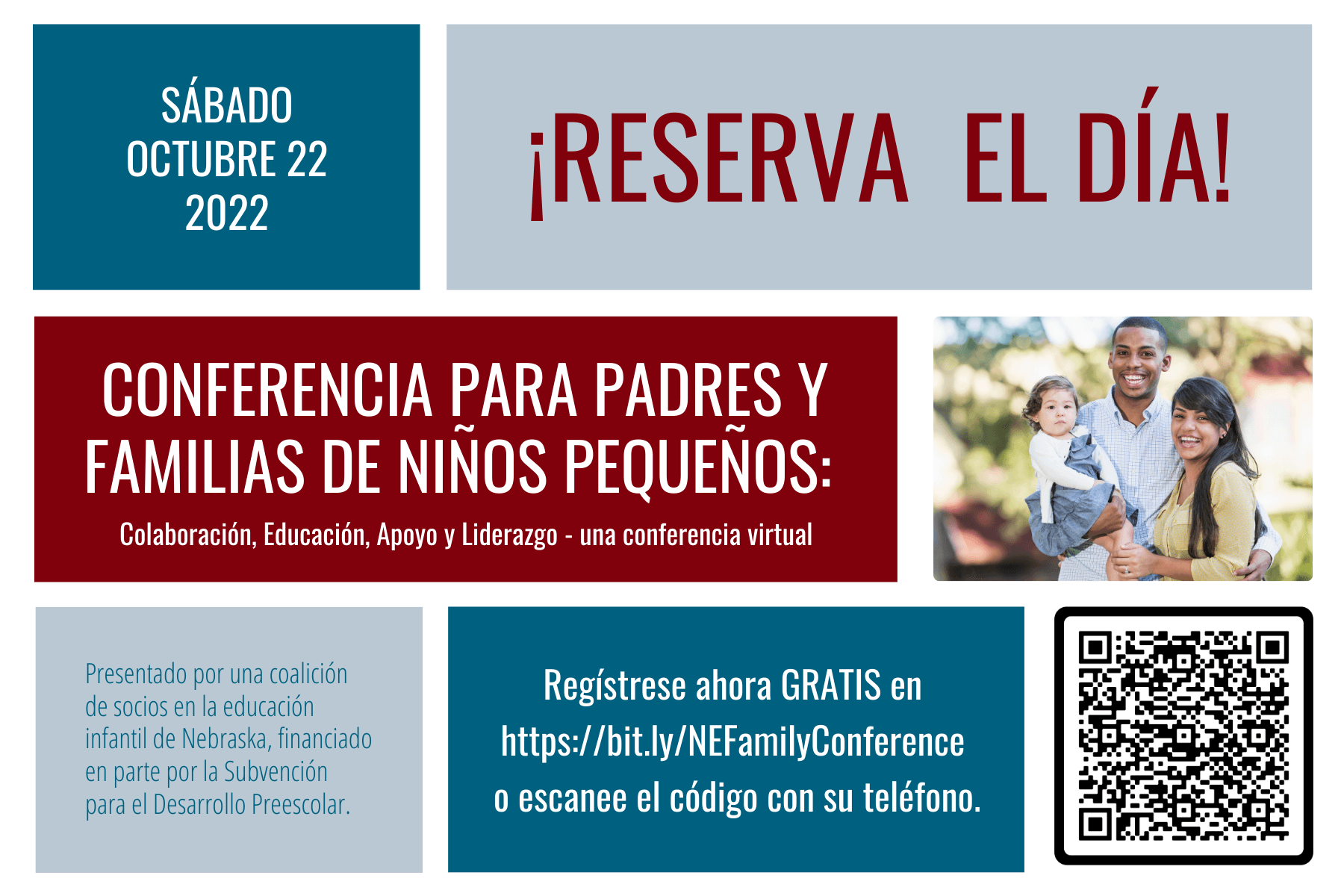 Este evento virtual se realizará el Sábado, 22 de octubre del 2022 de 9 am a 3 pm.
Los temas en esta CONFERENCIA GRATUITA incluyen:
1.            Ayudar a mi hijo a desarrollar habilidades socio/emocionales apropiadas para su edad.
2.            Implementar estrategias de crianza efectivas.
3.            Aprender sobre las actividades educativas que puedo hacer con mis hijos.
4.            Preparar a mi hijo para el preescolar y el jardín de niños.
Los primeros 500 padres que se registren recibirán una tarjeta de $35. Las tarjetas están limitadas a una por familia y se distribuirán después de la conferencia, al tener confirmación de asistencia.
Visite nuestra página de conferencias para registrarse.
Download Conference Cards/Descargar tarjetas de conferencia
---
Parent Recruitment
We encourage our partners to join us in inviting parents into the process. Below are two cards (one in English and one in Spanish) that you can download and disseminate to parent constituents.
Reclutamiento de padres y familias de niños pequeños
Alentamos a las organizaciones con las que trabajamos, a unirse a nosotros para invitar a los padres y familiares al proceso. A continuación hay dos tarjetas (una en inglés y otra en español) que puede descargar y distribuir entre los padres y familias que cuidan a niños pequeños.
---