The Nebraska Department of Education offers a range of coaching for early childhood practitioners. Coaching builds a collaborative relationship to promote providers developing the skills, knowledge, and attitudes that lead to the use of best practices for working with young children and their families. Coaching involves observation, discussion, and reflection aimed at encouraging personal growth toward goals.
Guiding Principles:
Confidentiality

Culturally and linguistically responsive practice

Working within the natural learning environment

Learner-focused approach

Meaningful activities and supports

Collaborative goal setting

Systems perspective

Recognition of change occurring over time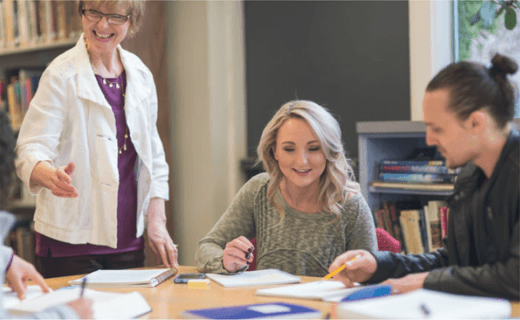 Nebraska Early Childhood Coach Development Network
The Nebraska Early Childhood Coach Development Network provides a platform for coaching work around the state. Its regional structure provides 5 coach consultants who can work with early childhood professionals in the assigned region. The website has regional logins so connected professionals in an area can connect with their peers and the site also provides The Nebraska Early Childhood Coaching Guidebook: Competencies for Professional Practice. 
Materials on the website and the Coaching Collaboration project are designed to:
Inform ongoing conversation on the role of coaching in early childhood education professional development and how to support coaching efforts in Nebraska.

Be used as a coach self-assessment tool to review and strengthen skills and dispositions.

Be Utilized as a guide for selection of professionals interested in becoming coaches.

Provide tools for strengthening professional identity among early childhood educators who are doing coaching.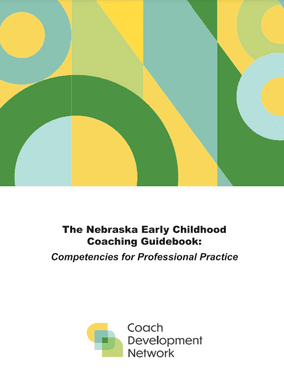 Types of Coaching
Childcare Director Training: Develops "a strengths-based, ongoing professional learning community model" where directors meet "to learn, share, plan, and collaborate in small groups that encourage dialog in a safe and private adult learning environment."
Who Can Participate: Child care program directors whose programs are located in or are serving children/families living in the Sub Council Two area of the Learning Community Center of north Omaha.
---
Construct Coaching Model (with embedded practice-based coaching): "Nebraska Early Childhood Collaborative partners with the Omaha Early Learning Centers to provide high quality coaching and professional development" to guide teachers through goal setting, action planning, and coaching sessions.
Who Can Participate: The lead teachers, associate teachers, and teacher aides at the Omaha Early Centers (Skinner, Gateway, and Kennedy).
---
Infant Toddler Quality Initiative: Offers providers in the Blue Valley community three options for coaching, each with different structures and opportunities.
Who Can Participate: Infant and toddler classroom teachers and their directors in childcare centers and the providers in home child care sites that fall within the Blue Valley area.
---
Getting Ready: Focuses on promoting strong relationships between children and their parents and between parents and child's provider for children birth to five who grow up in poverty. "Early childhood educators receive ongoing coaching from a master coach to support their use of research-based strategies that promote responsive and effective parent-child and educator-child interactions, as well as parent-educator partnerships."
Who Can Participate: Early Childhood Special Education, Early Head Start, and preschool center-based providers in selected programs in various communities across the state.
---
Kid Squad: Provides child-focused and classroom-focused consultations as an early childhood mental health and education service.
Who Can Participate: Childcare centers, family child care homes, or early childhood education programs located in Douglas or Sarpy Counties who accept Childcare Subsidy or Free and Reduced Lunch are eligible.
---
Nebraska AEYC Coaching: Three options for community-based childcare providers (center- or home-based) interested in improving the quality of care for infants and toddlers.
Who Can Participate: Participants include community based child care providers in center-based or home-based environments.
---
Rooted in Relationships - The Pyramid Model: "Partners with communities to implement evidence-based practices that enhance the social-emotional (SE) development of children, birth through age 8." Coaches promote growth and increase the knowledge and skills of providers in order to effectively implement and sustain Pyramid Model practices that promote social-emotional skills and, in turn, minimize challenging behaviors."
Who Can Participate: Providers in selected family child care homes and centers in various communities across the state.
---
Sixpence Childcare Partnerships: Uses education, practice reflection, and problem solving "to ensure more infants and toddlers at risk are in the care of providers who meet high standards of quality, professionalism and accountability."
Who Can Participate: Child care providers in selected family child care homes and centers in various communities across the state.
---
Step Up to Quality: Nebraska Step Up to Quality is an Early Childhood Quality Rating and Improvement System s to improve early care and education quality and increase positive outcomes for young children. Programs enrolled in Step Up to Quality have access to coaching and resources that help them on their path to higher quality.
Who Can Participate: Head Start Programs, Public School Preschool Programs and all licensed early childhood programs are eligible to participate.
To learn more about Step Up to Quality visit the webpage on this site.
---
Learn More about Coaching
Contact: Melody Hobson