Our efforts began as a recognition of gaps in the Nebraska early childhood landscape and in a collaborative effort to partner with communities to create positive changes that address those gaps and to enhance the existing strengths of the system. The organizations and initiatives involved seek to work with families and communities to build a more cohesive high quality early childhood care and education system.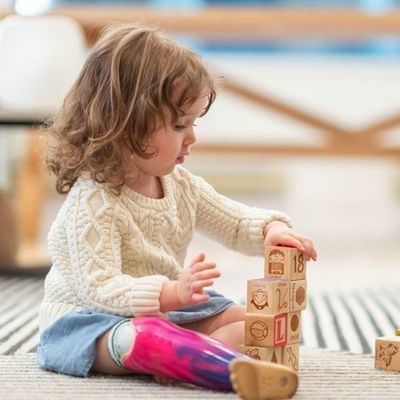 Vision: A system where community leaders are working together to provide opportunities for high-quality early care and education starting at birth, and in coordination with the full suite of health, mental health, and social service supports that families may need. 
Goal: Nebraska's goal in the Preschool Development Grant is to align state systems so they better equip local communities to deliver services that result in parents and families choosing options which support their child's healthy development. 
History
In 2018, the National Administration for Children and Families awarded a Preschool Development Birth to Five Initial Grant to Nebraska. Funds were used to:
Conduct a statewide needs assessment to understand existing strengths in the early childhood system and gaps requiring attention.

Create a strategic plan that would build on strengths and address gaps om the early childhood care and education system.
In 2020, Nebraska was awarded a further $8.9 million Preschool Development Renewal Grant Birth to Five Years, renewable upon approval for up to three years. Funds were distributed as shown in the figure below: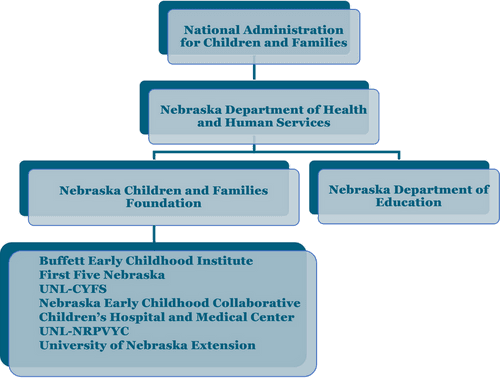 Year 1: The initial year of the renewal grant saw contributing partners pledge $2.7M in matching funds to the existing federal funds to use toward 24 projects in the following areas:
The continued development and revision of the Statewide Needs Assessment Plan.

An expansion and revision of the Statewide Strategic Plan and the implementation of strategies developed within the initial plan.

The improvement of existing programs and development of new systems that maximize parental choice and knowledge.

The improvement of overall quality and service integration; expansion of access and development of new programs; and a focus on monitoring, evaluation, and data use for continuous improvement 

The building of a meaningful and cohesive governance system and promotion of stakeholder engagement.
Year 2: The second year of the renewal grant has seen the addition of 5 new projects for a total of 29 funded initiatives, including:
An increased focus on Race and Equity.

An effort to involve families representative of all areas of Nebraska and inclusive of the state's diverse communities.

An effort to make Important connections in the field of infant mental health.

An increase in the ability to connect families with high quality childcare providers in the areas in which the families reside.
Year 3: The third year of the renewal grant has seen continued work in existing initiatives and the development of several impactful programs for families and early childhood professionals.
Nebraska's first Family Engagement Conference for the families of young chil

dren.

First National Association for Infant Mental Health endorsements.

Revised families guide--Child Care Essentials: Choosing Quality Child Care in Nebraska.

Continued effort to address race/equity through SPEAQ Up! events and Strategic Plan revision.

Family Engagement through We Care for Kids Campaign.

Development of test database for Early Childhood Information Data System (ECIDS).