The Preschool Development Grant eNewsletter is a bi-monthly publication that reviews development of grant-related work and showcases initiatives funded by the grant. While its main audience are system stakeholders, we welcome any subscriber who wants to receive more in-depth news on PDG-related issues.
---
Current Issue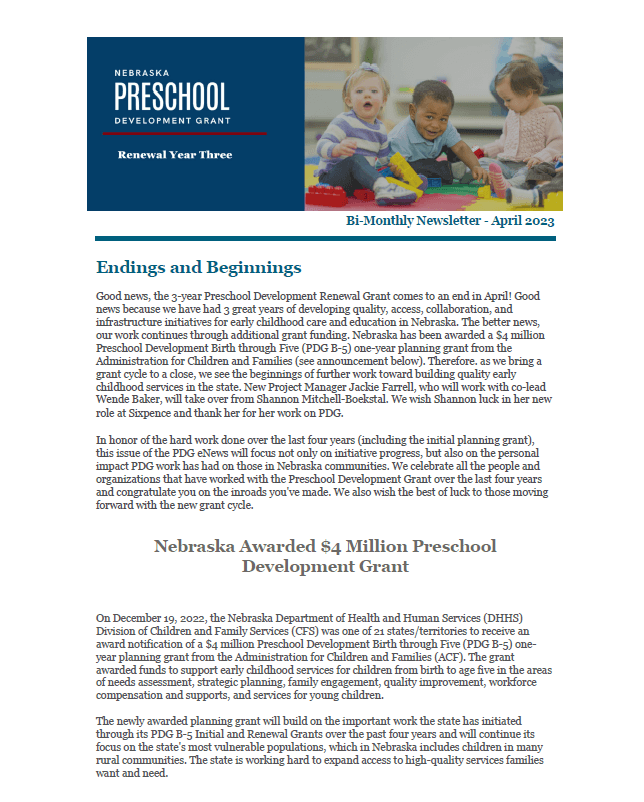 Click the image to read the latest issue of the PDG eNewsletter.
---
Past Issues
Sign up for the PDG eNewsletter
Click here to sign up for and receive the bimonthly PDG eNewsletter by email.