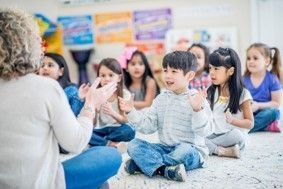 Welcome Nebraska early childhood professionals. We are pleased to partner with you to provide high quality care to all families across the state. Many of the early initiatives funded by the Preschool Development Grant and the work we do as we move beyond the grant are focused on elevating the early childhood care and education workforce. Just a few of the goals we want to achieve are:
Promoting a sustainable living wage for childcare owners and providers;

Securing benefits for childcare providers;

Building a system of professional development opportunities for providers;

Offering the social and emotional support systems necessary to maintain a healthy mental approach to childcare;

Providing resources that help providers professionalize their businesses and streamline business practices;

Creating clear connections between providers, community groups and leaders, and statewide organizations to better maintain communication channels and to offer support and resources.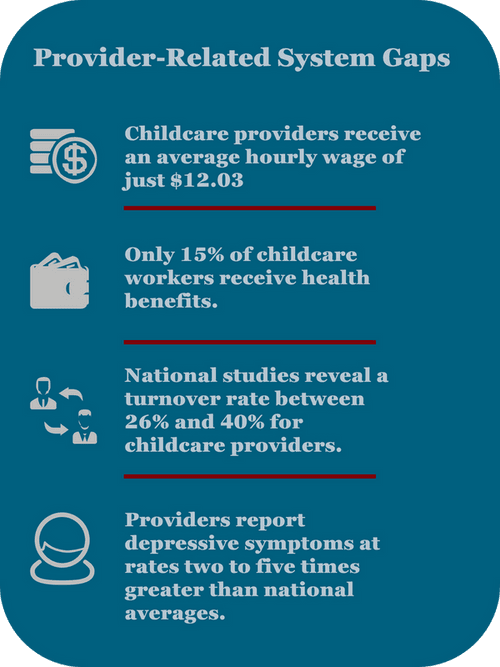 A Strategic Plan Working for Providers
The Strategic Plan is the guiding document for much of the positive change occurring in Nebraska's early childhood system and has as one of its main purposes to elevate the early childhood workforce. Combined with funding from the Preschool Development Grant, the plan's four goals of access, quality, collaboration, and alignment incorporate initiatives designed to assist the early childhood workforce with professional development, provide training that helps alleviate social and emotional stressors, implement practices that promote provider businesses, offer incentives to join in an effort toward an aligned system of quality care, and give providers the tools and resources they need to offer the quality care all families seek.
Here are just a few of the recent developments aimed at elevating the early childhood workforce:
Supporting a number of Nebraska legislative changes, including those that would appropriate funds  ($100 million) to go toward early childhood programming and that would extend the School Readiness Tax Credit (a credit for qualifying providers) to January of 2027.

Offering social and emotional support training to providers.

Providing business support platforms (see Wonderschool) that streamline business practices and professionalize provider care.

Joining with international organizations to offer Infant Mental Health endorsements at four different levels.

Giving providers tools, such as developmental milestone videos, bilingual toys and resources, and Circle of Security Parent Training that accent quality childcare work.

Funding Early Childhood Community Coordinators to create strong networks within local areas and to advocate for the specific needs of those areas.

Building a Workforce Commission specifically dedicated to advocate for early childhood professionals wages, benefits, training, and more.
You can learn more about specific initiatives funded by the the Preschool Development Grant and other resources available to support early childhood workforce by visiting the web pages provided here.