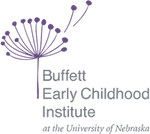 The Nebraska Workforce Commission is sponsored by the Buffett Early Childhood Institute and seeks to build a collaborative network between early childhood professionals, local community leaders and organizations, state organizations, and policy makers to elevate the profession as a priority for the state so that workers receive the support, resources, and compensation they need to develop a high quality system of early childhood care and education for all Nebraska families.
Workforce Commission Goals
Ensure the early childhood workforce is highly qualified and reflects the diversity of the children and families they serve.

Fully fund high-quality care and education by 2030. 

Promote Nebraskans championing the critical role of the early childhood workforce in young children's learning and development.

Implement commission recommendations as outlined by Elevating Nebraska's Early Childhood Workforce: Report and Recommendations of the Nebraska Early Childhood Workforce Commission, an extensive report undertaken by the commission.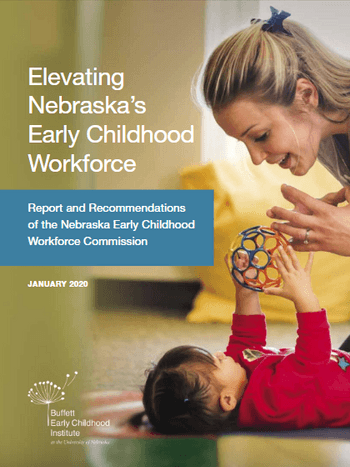 To see the full report click on the image.
---
Contact:  Susan Sarver