The Conference for the Families and Parents of Small Children-Schedule Saturday, October 22, 2022
---
8:50 AM: Welcome Period (attendees can sign into conference)
9:00-9:20 AM: Opening Session
Description: Parent Advisors will cover important notes on conference attendance and will discuss their definitions of collaboration, learning, supporting, and leading.
Panelists: Raegan Brown, Krista Meyer, Todd Schmeeckle, and Ashley Schmit
9:20-10:00 AM: Session I--Activities for Children
Description: Presenters will share useful developmental activities and resources such as Ready Rosie's milestone videos, Unite for Literacy's book links in both English and Spanish, and a Feelings Booklet to help children develop emotionally.
Panelists: Raegan Brown and Linda Reddish
10:00-10:10 AM: Break 1
10:10-10:50: Session II--How to Engage Your Local Community
Description: The Bilingual Central Navigator at United Way of South Central Nebraska speaks with a parent and early childhood provider who works closely with Communities for Kids about how to create partnerships with local organizations and build networks for families and providers.
Panelists: Zayra Navarrete and Susana Gutierrez
10:50-11:50: Break 2
11:00-11:40: Session III--Available Resources, Learning Begins at Birth
Description: Parent Advisor Todd Schmeeckle has a conversation with Adam Feser, Project Lead for Learning Begins at Birth, a developmental and parenting resource booklet provided to families around the state. The discussion will center on resources families should be aware and take advantage of in Nebraska.
Panelists: Todd Schmeeckle and Adam Feser
11:40-11:50: Break 3
11:50-12:10: Keynote Speaker--Portia Kennel, "THE TRANSFORMATIVE  POWER OF PARENTS​​​​​​​"
Description:

 Retired Senior Advisor of the Buffett Early Childhood Institute Portia Kennel will speak to the role families have in shaping the Early Childhood landscape and the importance their voices hold in making impactful change in Nebraska and beyond.
12:10-12:30: Closing Remarks and Some Final Notes
Description: 

Evaluation teams' closing remarks, information on surveys, electronic gift card reminders.

Panelists: 

​​​​​​​Ilissa Talkington and Jess Parker
---
About Our Presenters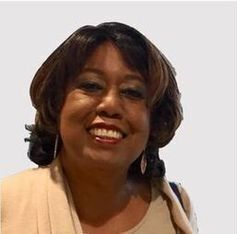 Portia Kennel has been a champion for quality early learning focused on closing the opportunity gap for our youngest children. After years of partnering with philanthropic organizations to build and launch innovative early childhood programs, Portia joined the Buffett Early Childhood Fund in 2015 to serve as a senior advisor to the foundation. During her tenure at the foundation, she led efforts to develop family engagement program models that empower parents as a force for change in their families, schools, and communities.
Portia is a veteran leader in the early childhood field. Before joining the foundation in 2015, she worked as the Senior Vice President for Program Innovation at Start Early (formerly, Ounce of Prevention Fund) in Chicago. She has more than 30 years of experience designing, implementing, and scaling effective, evidence-based early childhood education and family support program models for children and their families
In 2000, she created and led the implementation of the first Educare School on Chicago's south side. As the founding Executive Director of the Educare Learning Network, Portia led the national expansion of Educare to a diverse range of communities across America.  She also directed the team that created the Educare model of intensive family engagement (IFE). The IFE training and professional development builds professionals' capacity to employ intentional practices that support building strong relationships with families. Her work is grounded in an understanding of early childhood development, teaching practices, family systems and clinical issues related to working with families in under resourced communities.
Portia holds a master's degree in social work from the University of Illinois and is a Zero to Three Fellow. In addition, she is the 2020 recipient of the Global MindED Inclusive Leader Award in Early Childhood. She has served on a variety of boards and task forces and currently lives in Atlanta, Georgia.
---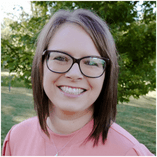 Raegan Brown is a Parent Advisor who became a mother just before her 38th birthday. She has worked at Cedars Youth Services on the Prevention Team for 2 ½ years and then as a Training Coordinator for the last 3 years.
---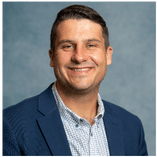 Adam Feser was Policy Advisor for First Five Nebraska and Project Lead for the Learning Begins at Birth initiative. Prior to joining First Five Nebraska, for more than six years Adam advocated for policies promoting the community inclusion, rights and autonomy of people with intellectual and developmental disabilities. He has served on numerous legislative teams and committees focused on these efforts. 
---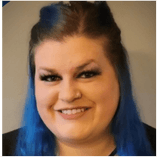 Jess Parker is a Parent Ambassador for Nebraska Early Childhood Collaborative, which is a year-long leadership and advocacy program for parents of early learners in Nebraska.
---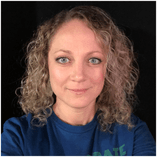 Krista Meyer is a Parent Advisor and mother to three boys who are neurally diverse (neurodivergent) and require special education services. She previously worked with Disability Services (adults with disabilities) for Region V Services.
---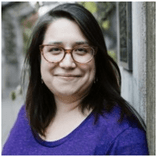 Linda Reddish is a statewide Extension Educator with University of Nebraska Extension. In her role she coordinates Extension's national Co-parenting for Successful Kids [CSPK] program. CPSK is an educational parenting workshop offered in English and Spanish on the topic of custody modification, separation, or divorce.
---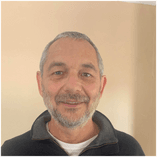 Todd Schmeeckle is a Parent Advisor and the father of 7 children, five of whom are adopted. He has been a foster parent; a parent to special needs children; the Director of the Family and Men's Shelters at People's City Mission in Lincoln; a co-founder of a community house where his family lives and where he offers affordable housing to the homeless, to parolees, and to those making a new start; and an organizer of the Parents Encouraging Parents Conference, a parent-led conference that works with families of children with Individualized Education Programs.
---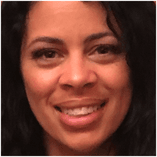 Ashley Schmit is a Parent Advisor and mother to an 8-year-old son who is on the autism spectrum. She was a practicing nurse who worked with children until an accident left her without the use of her hand for two years.
---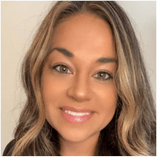 Ilissa Talkington is Parent Ambassador Program Manager at Nebraska Early Childhood Collaborative and an experienced professional in the non-profit, child welfare, and early education fields with over fourteen years working with children and families and over six years experience with supervising, team management, and grass roots program development.