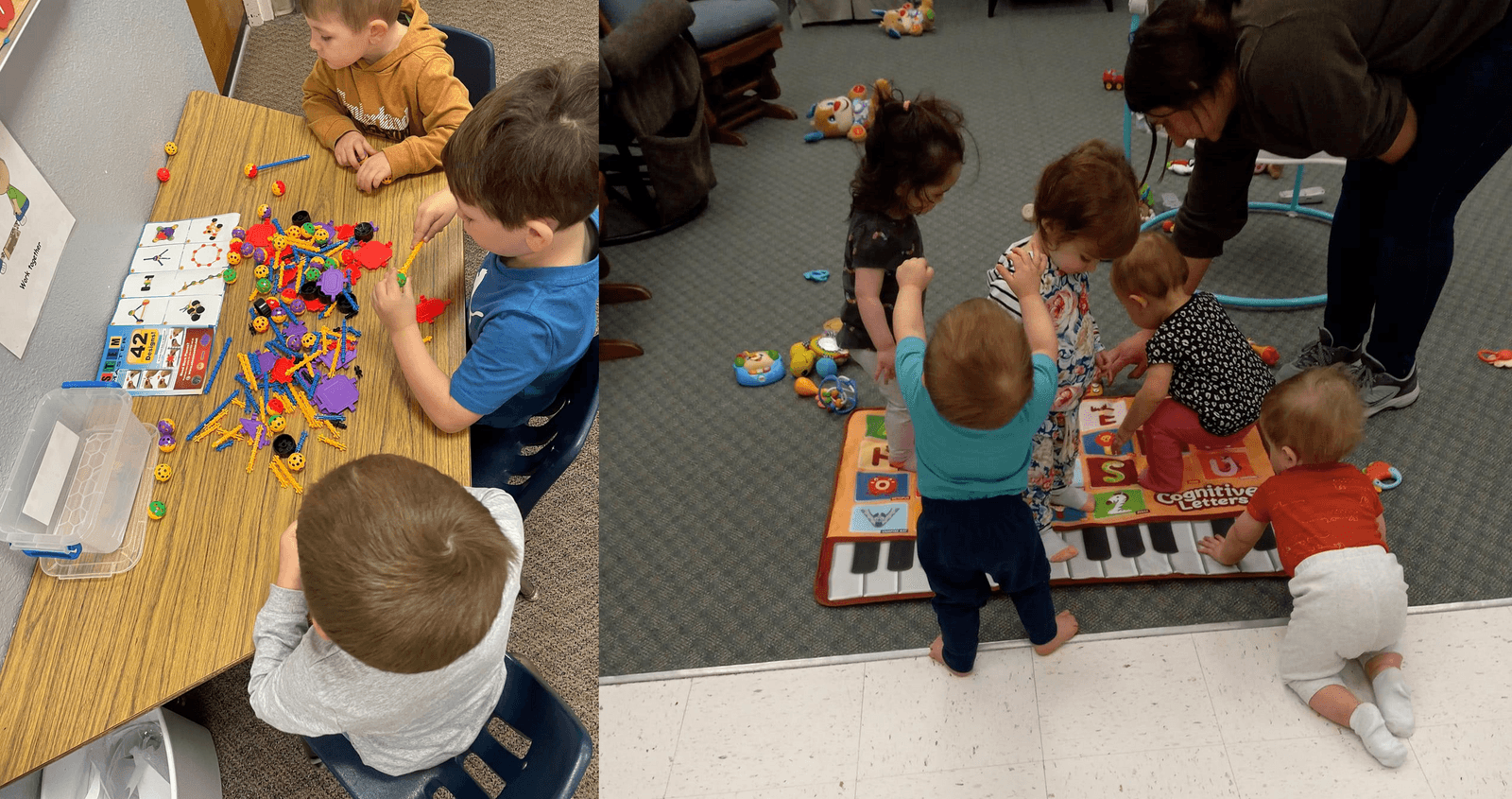 Something as a simple as a toy octopus may be an important reminder of movement forward in the work PDG initiatives are doing to improve early childhood care and education in Nebraska.
Rachel Sissel, Associate Vice President for Early Childhood Programs for Nebraska Children's Communities for Kids (C4K), was reminded of pressing issues facing providers when she recently attended a regular C4K Action Team meeting for North Platte, an area she supervises in her role. At the meeting, Sissel was impressed by presentations given by local providers who had benefitted from Preschool Development Grant funded quality and capacity "mini-grants" offered through C4K, a moment she celebrated even as she recognized the more pressing challenges that face early childcare professionals.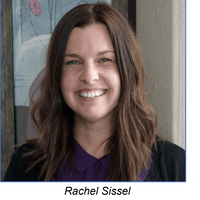 Sissel is direct about the large challenges that providers face in the area.  She notes that meeting capacity is their biggest problem. Even though  plans are underway to build a number of new centers in her region, she  says that there are worries about having staff to meet the demands of  these centers. This concern was echoed by one of the presenters at the  team meeting, Rebecca Fahrni of Parkview Kids Christian Learning Center.  Fahrni describes the program in North Platte that is licensed for 60  children but has to run at about 32 because of a lack of teachers.
Sissel explains the problems of finding teachers with an education      background and of losing potential hires to the sometimes long waits for background checks to clear. She adds, "even when we have teachers who have an education background, they're doing student teaching at kindergarten levels or above." They are thus inexperienced in infant and toddler settings.
But this is not the story of the larger gaps in the system. Our work with PDG initiatives tell us that there are larger issues we must overcome and these issues demand time, money, and a lot of patience as slow change happens. Our focus, however, on the larger issues sometimes leads to overlooking how meaningful smaller changes can be.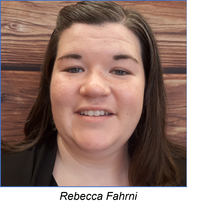 Remember that octopus? Fahrni describes how the mini-grant she  received provided for a number of purchases, including a small plush  octopus that could be turned from green to red and used by children to  describe the feelings they were having in the moment. Voila, a social  emotional tool! This is what impressed Sissel, the way that small  purchases not only impacted the quality of care-environments, but also  the way they translated into developmental instruments for the  educators.
Fahrni received $3,150 for her mini-grant and purchased items ranging  from the necessary, such as the changing mats she said they've "needed  for so long," to the developmental, such as curricular workbooks, a teeter totter, and toys. Fahrni explains that providers are still adjusting to the impacts of COVID and coping with the rising costs of the post-COVID era. She said, "it was like Christmas here for a while with packages arriving each day." But what she sees as a windfall is the necessary equipment of providing quality care: sleep mats and air purifiers for a healthy, safe environment; books like Big Skills for Little Hands to develop sensory skills; and binoculars (a favorite) to teach observational skills.
That's what's striking, that with each item Fahrni lists, she points out its value as a curricular tool. A Farmers Market Color Set teaches sorting skills. A caterpillar tunnel instills coordination. As she clearly puts it, "PDG programs give the providers, who have a knowledge base, the tools to put our knowledge into practice to make things better."
Sissel describes another presentation by Liz Berglund, Director of Kids First Preschool, who had purchased totes with lids as part of their mini-grant and who had described them as "such a treat for staff." She said that while totes may not seem like a big deal, they showed how "committed early childhood professionals have to do without simple, functional pieces of their work environment because of 1) shoestring budgets and 2) focus is always on serving and caring for others." She sees providers routinely put families and children first, always setting their own needs as the last priority.
These small thoughtful things often make notable differences in quality of care, Sissel points out. She describes how another provider purchased 30 water bottles for children under her care, the decoration of which she turned into a craft project. With each child having a decorated bottle with their name on it, teachers didn't have to interrupt playtime anytime someone needed a drink of water.
While smaller changes may not seem like much in the face of larger issues, they're making real differences in quality of care at the level where families see them. And here's a bigger takeaway. Sissel emphasizes that these quality and capacity dollars that have given providers funds to purchase necessities and fulfill wish lists have also strengthened networks. Previously, meetings brought less than half the local providers to the table, but quality and capacity dollars have drawn a much larger contingent into the conversation. Fahrni said of the mini-grants, "C4K touched many places all across town. Think of all the things they (providers) purchased; think of all the little hands that touched them. That touches little minds!" This isn't just quality building then; it's community building!