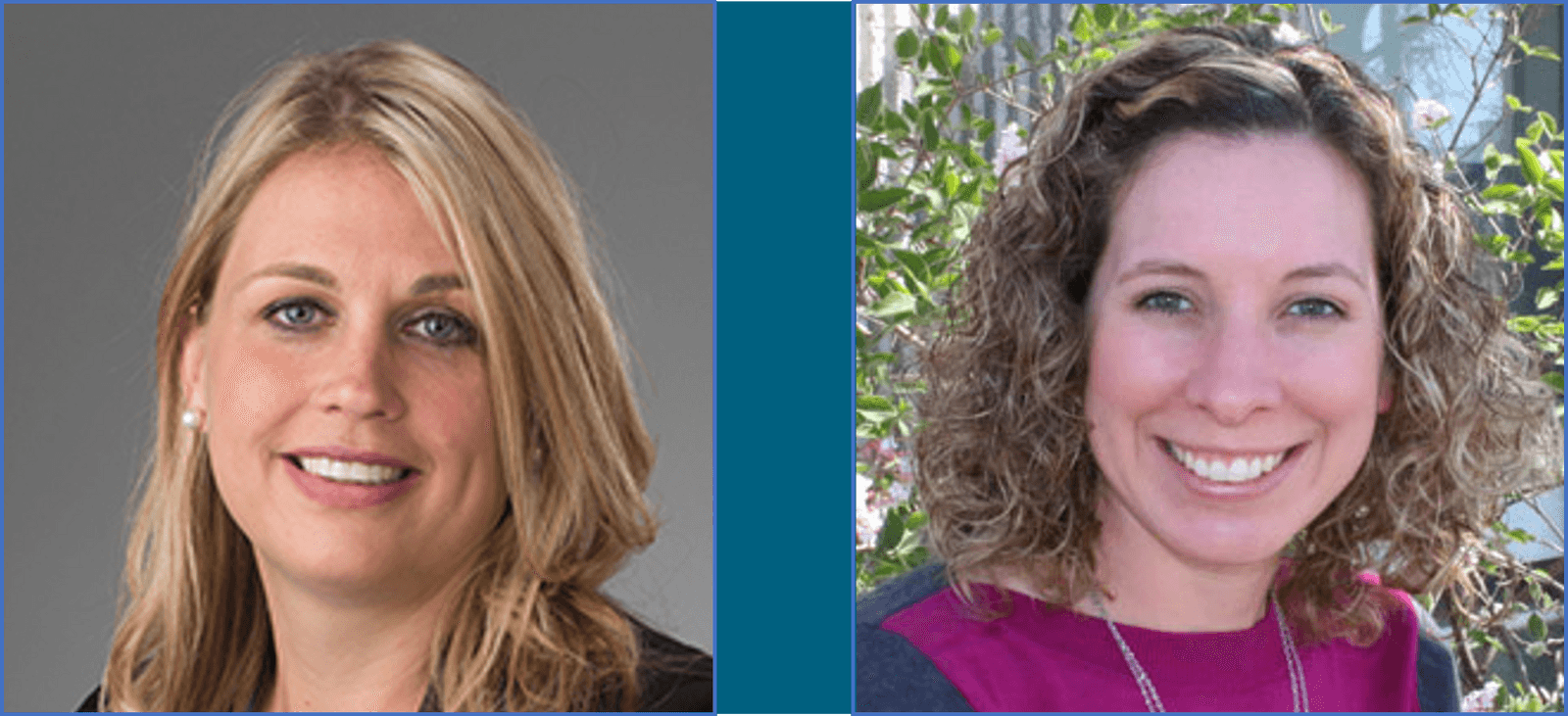 The project began, you could say, in 2017 when "The Right Place" brochure was created to help inform families on how to choose the best care for their children.  The booklet was a mere 2 pages and was designed more as a vehicle to guide parents to the website for more information, explains Holly Hatton-Bowers, who, with Jaci Foged, leads the team that revised and completed a new version of the brochure over the course of 2022.
Both Foged and Hatton-Bowers are faculty members with University of Nebraska Lincoln's program for Child, Youth, and Family Studies (UNL-CYFS) as well as Nebraska Extension and are part of a collaborative effort to revise "The Right Place" into something more substantial. Representatives from Nebraska Children and Families Foundation, Department of Health and Human Services, Nebraska Department of Education, and UNL-Extension's Early Childhood Interest Team worked together with UNL-CYFS to transform what was essentially a two-page checklist into an informative, illustrated 32-page guide titled Child Care Essentials: Choosing Quality Child Care in Nebraska that is a must for families with young children.
Hatton-Bowers says of the booklet, "I think it's not even comparable to the old one. It's a more integrated resource—all in one." Foged, who was previously a childcare director, describes the changes. The new booklet has a "much better organizational strategy" that divides information into sections, including an Introduction and Overview that answers important questions, an Age-Specific section, and a Resources section. Childcare Essentials also adds pictures and illustrations, extends the checklists and makes them specific to developmental age groups, voices important family questions, and provides a glossary of terms that families might need.
The Overview is designed as a list of questions with information provided to answer them.
Hatton-Bowers explains that they would hear questions from families who often said, "I feel overwhelmed" about trying to find quality childcare for children. Questions such as "How do I find licensed childcare" and "What does equitable care look like," inspired the group to get feedback from their most important sources. Foged says that "through social media we recruited 416 parents, educators, childcare directors, and other early childhood professionals to complete surveys about what they wanted." The respondents also reviewed drafts of the booklet as it developed.
Clearly, Child Care Essentials has filled a gap in families' search for quality care. Hatton-Bowers points out, "finding childcare can be overwhelming and with the pandemic, even worse." Foged adds, "it helps families understand what quality looks like, why it is important, and how you find it." But it is family responses that indicate the booklet's immediate and powerful impact. Paige Wernick, a grad student and parent, emphasizes, "Choosing the right care for your child may be one of the most difficult decisions we make as parents." She goes on to add, "The guide is user-friendly, helpful, and offers support to families during a major life transition for both child and parents." Jessica Calvi, a senior research scientist shares her parental view, "it helps you to ask the right questions so you can feel comfortable knowing you've made a great choice when you take them to childcare each day!"
There are a number of specific elements that families have praised. Responses have included: "it used pictures showing diversity, and especially that there was information about developmentally appropriate practice"; "it is super easy to navigate"; "I loved that there was an informational page for each age group as well as a checklist. The page of resources all listed in one place was awesome!"; "it was helpful in the sense that already overwhelmed parents will more than likely have a difficult time to think through all situations/specifications and the checklist provides that alignment for them." In fact, one parent of children ranging from birth to age 13 summarized her admiration for the booklet by saying, "I would like to share it with my friends and family around, recommend this booklet to them as a useful guide and teaching book."
It's heartening to see, considering how much of the work we do is at the system's level, positive response from and impact on families. Child Care Essentials is an example of how high-level work translates into meaningful change for Nebraska's children. As Foged says of the brochure, "You're looking for care for the most important person in your life. This booklet is a good start." And isn't that what families are searching for? The best start for their children?