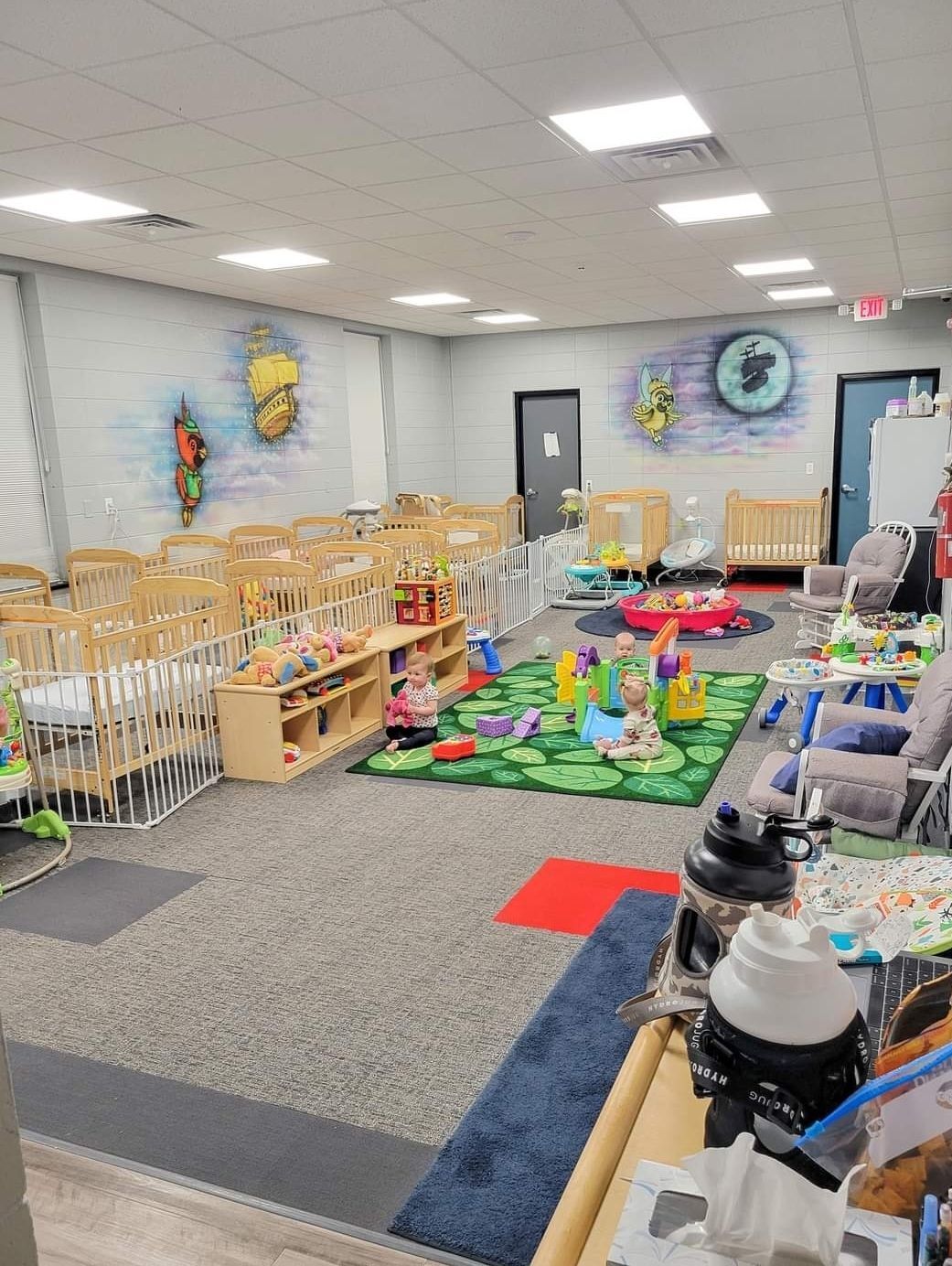 Denton Beacom, who is the recently appointed principal of Randolph Elementary in Cedar County, voices the situation of so many small towns across Nebraska when he says, "it's hard to come back to small communities." A decrease in rural populations, particularly in the 18-34 year-old age group, has become the rule rather than the exception, not just in Nebraska but across the United States. A University of New Hampshire study of Census trends revealed that for the first time in our country's history, rural populations have shown a net decline over a decade. The 1990s and the 2000s showed rural increases, but the 2010-2020 period showed a net loss of just over 1%. While this may not seem like much, consider that metropolitan and suburban populations actually grew over the same period.
The unfortunate cycle this creates in small towns only worsens matters: less job opportunities leave young people seeking better opportunities or moving away for higher education; local businesses struggle to find employees in the diminished labor pool and also to recruit exterior candidates because of lacking or underfunded infrastructures; and those who have left don't return because of better opportunities in larger areas.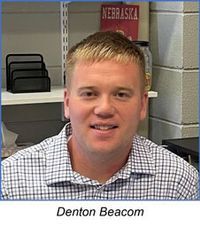 One area where this cycle has become evident is in early childhood care and education. Small towns too often lack the funding to sustain quality early childhood care and education programs; to staff them with qualified candidates; to provide the training, livable salaries, and benefits that would attract those candidates. In turn, local businesses struggle with recruiting young families because of the resultant lack of childcare. That was the case for Beacom when he was offered the position in Randolph. He said, "I went through it myself in taking the principal's position. I needed childcare." For Beacom, the answer was not only easy but one of which he could be an integral part.
The Cardinal Kids Learning Center is, according to Erika Fink who is the Northern Early Learning Coordinator for ESU#1, "the best kept secret of Northeast Nebraska." What makes it unique is its partnership with Randolph Elementary where the Learning Center is housed—yes, the same school where Beacom is principal.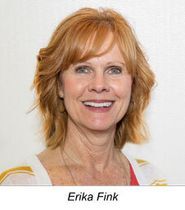 Roughly five years ago the Randolph education community was in trouble. There was very little childcare available and school enrollments were down. At the time, the Randolph school system was considering either consolidating schools or even shutting down, but then the Board of Education had the idea of housing a childcare facility within the elementary school. An unused locker room was converted into an early childhood space and the partnership was launched.
Initially, the Center began with only 4-5 staff members and 10 children but within two years those numbers increased to 12 staff and about 35 children for a facility that had a 75-child capacity. Recent developments changed the situation. Fink notes that she was "impressed with the community buy-in," and that local commitment translated to a willingness to invest in the program. Two years ago, an ad for the Center director's position attracted the attention of Jessica Lueth, who had run an in-home center in Wayne for 7 years. Though she didn't give it much thought when she initially applied for the position, her business degree combined with her recent return to school to get her early childhood certification under a T.E.A.C.H. scholarship made her an ideal candidate for the director slot. And once she came in for the interview, her response was, "I was blown away by the facility. It was my dream job." She made the decision to close her childcare business and take on the Director's role.
Lueth's passion for the position has translated into growth. Currently, Cardinal Kids maintains 30 staff members and has increased its capacity to 85 children with an enrollment of 86 (2 split time), some of whom come from surrounding communities that lack sufficient childcare. This growth was facilitated by the school-center partnership and, in part, by Preschool Development Grant funds provided through Communities for Kids (C4K). When the school district realized that increased growth meant that Randolph Elementary needed more kindergarten staff, Board President of Cardinal Kids Learning Center, Lucas Miller came up with the idea of the Center taking over the preschool-4-year-old program and brought it to the attention of the superintendent of Randolph School's along with Mary Miller who was the Elementary principal at the time. This partnership provided the Center needed extra space (2 new classrooms) and the school could then move preK-4 teachers into kindergarten positions to meet increased need. Lueth then applied for the capacity grant that funded furnishing the new classrooms.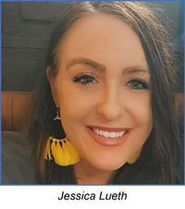 The application came to Fink's attention and she visited the facility with ESU1's PreK-2 Specialist, Kary Pfeil. She was so impressed that she wanted to bring the partnership to the broader Nebraska public's attention. She said that the facility is a model of "commitment to trying to provide communities with quality early childhood care and education as well as well-trained staff." Cardinal Kids was awarded $19,000 from the Child Care Capacity Expansion Grant through Cedar County Communities for Kidsto furnish the new pre-4 program.
The expansion created mutual benefits for the school and the center, allowing Cardinal Kids to expand its capacity and the school to move previous pre-4 teachers up to kindergarten to cover an increased enrollment at that level. Lueth also notes that it has allowed children who turn 4 over summer and aren't prepared to move up to kindergarten to remain where they are comfortable—this allows parents to make individual decisions about their own child's readiness to start kindergarten.
These are only a few of the advantages the partnership offers. Both Beacom and Lueth point out the social emotional advantages of having Center children exposed to the expectations of school. Beacom says, "getting these kids acclimated to being in school is a very positive experience." Lueth provides the example of taking the children to the bathroom, "they know how to be quiet; they know the school expectations." The Center children also get to see the role model of older children, sometimes their own siblings, interacting in a school setting.
In fact, families benefit from the setting because they drop older siblings at the Center with the younger children, who then walk up to the main school at bell time. Families have been much happier with this arrangement since they only have one drop off and know that their children are together and happy in one setting. Furthermore, families can take advantage of the afterschool care program by having school age children join their siblings until afternoon, so that families only have to deal with one pickup.
One of the most important benefits of this arrangement has been the staffing incentives it has provided. Because Cardinal Kids only pays a small rental fee to the district and because overhead and maintenance issues are covered by the school, the Center has been able to use its financial resources to pay teachers and staff better salaries. This has attracted highly qualified educators, and Lueth points out that many of her staff have four-year degrees. A further advantage is that the facility is an independent childcare center business and therefore follows licensing requirements for the state. Lueth is the childcare center Director and manages the day-to-day operations.
The sum total of the partnership has been a symbiosis that has created growth for the school, a booming quality childcare center, and a more thriving community. Fink says that local businesses have been able to recruit more employees because of the availability of childcare. Beacom says that some of his older teachers have been able to mentor younger employees at the Center and that he is able to closely interact with Lueth for the betterment of both programs. He gives the example of hearing in-service training comments from teachers about childcare and being able to pass these comments on to Lueth. Lueth also emphasizes the professional impact the program has had on her staff. She says, "we're finally being seen! It really helped our staff be seen as educators."
The sense of early childhood professionalism supported by better financial incentives, the partnership that helps build transition from care setting to school, the increased availability of quality care to a community that was in a child care crisis—that is the potential that Fink sees in the unique Randolph Elementary-Cardinal Kids partnership, the model she wants to promote for other small towns. She points out that the community has had excellent support from the Cedar County Communities for Kids, not just in Randolph but across the county. Perhaps such organizational and local partnerships could be an answer for small communities across Nebraska, a Cardinal rule rather than an exception.