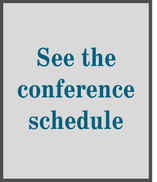 Presented by a group of Nebraska early childhood partners and funded in part by the Preschool Development Grant, the first annual Conference for the Families and Parents of Young Children brings early childhood organizations, providers, and parent leaders together to provide families with important information for children ages birth to 8 years old, to offer activities families can use with young children, and to connect families with local community resources. 
This online event will occur on Saturday, October 22, 2022 from 9 a.m. to 12:30 p.m. and will be free for all participants.
Topics will include:
Activities to do with your children

How to engage your local community

Resources available: Learning Begins at Birth

Keynote speaker – Portia Kennel
First 500 Families /Parents to Register Receive Gift Card
Parents who register for the event and are logged as participating on the day of the conference, will be eligible to receive a $30 gift card. Only the first 500 registrants are eligible. The following rules apply:
1. Only one gift card per household.
2. You must attend the conference to be eligible.
3. If you attend via a watch party, you must have registered on the conference website to be eligible (signing up for a watch party does not automatically register you for the conference).
4. Only parent participants are eligible. If you do not indicate that you are a parent on the registration, you will not be eligible.
Registrations are now closed.
---
Watch Parties
Join a watch party where you can share with other parents in person and where you don't have to worry about technology issues. Each Watch party will:
Present the conference in large-screen format

Have a designated host who will work with Zoom so you don't have to.

May have refreshments and childcare available (check with your host to see if childcare will be provided).
Just remember to register on the conference registration page if you want to be eligible for a free gift card. You can see a list of available watch parties here (scroll to bottom of the page).
If you are an early childhood professional who would like to host a watch party, please click here.